Hawgs Wheels
Hawgs Wheels is a longboard wheel company based in Vancouver, BC, a destination for longboarders from around the world.

We created a website to help longboarders get a close up feeling of each wheel and choose the right wheel for them.

There's a lot of photos on this website and we've found a way to keep the website experience visual while keeping website loading times fast.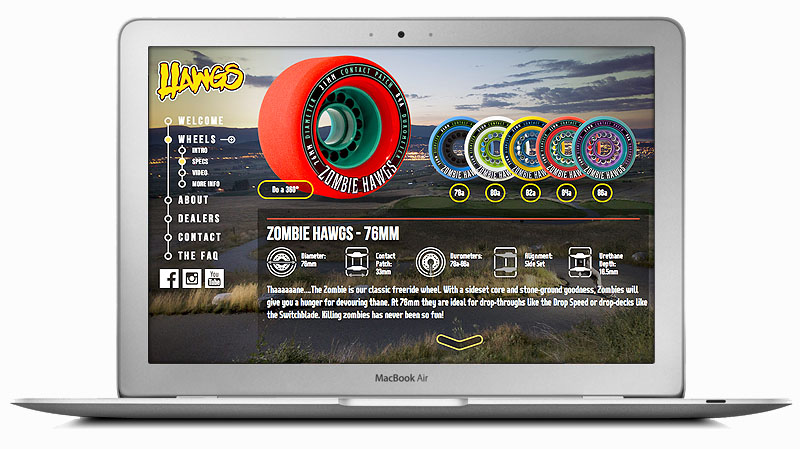 ---
More Projects
Salt Spring Wood Co
Salt Spring Wood Co
5th Column, LLC
Cyber Security
Sernova Corp.
Corporate Website
Predator Helmets
Skateboard Helmets
Hawgs Wheels
Longboard Wheels
Cup Cuff Co.
Animated Website