Predator Helmets
Predator Helmets wanted to create a presence that stood out from the competition and provide an easy way to get the helmet to the customer.

A simple to implement e-commerce platform, Snipcart, was chosen to do the job. The result: sales from the website increased from a few sales a week to multiple sales consistently every day. We put extra attention on helping the customer choose the right helmet size too.

This website won mention at www.OnePageAwards.com in 2015 and Hayato Tanaka was also interviewed by SnipCart.com!

Mobile friendly, e-commerce, responsive.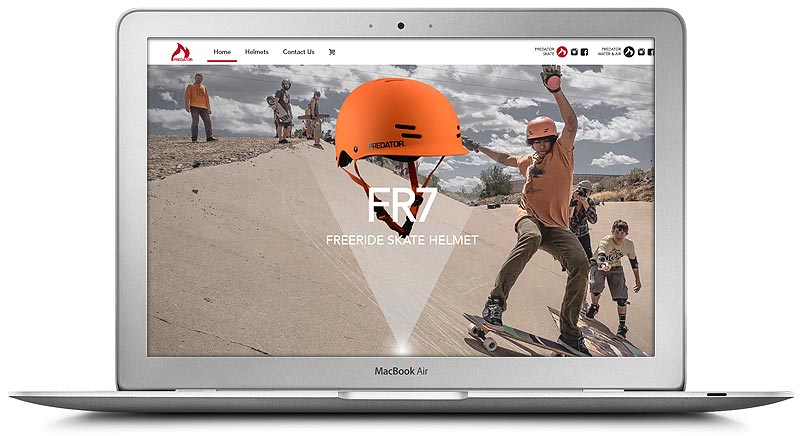 ---
More Projects
Salt Spring Wood Co
Salt Spring Wood Co
5th Column, LLC
Cyber Security
Sernova Corp.
Corporate Website
Predator Helmets
Skateboard Helmets
Hawgs Wheels
Longboard Wheels
Cup Cuff Co.
Animated Website